Few words about Sinalco company in Rodos - Greece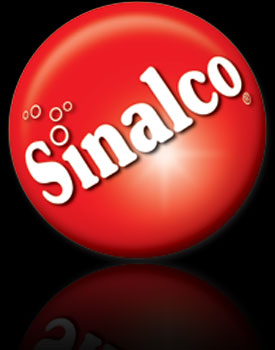 Sinalco is a famous commercial company in the space of gastronomy and retail trade for 100 years. The products of Sinalco are sold in more than 40 countries worldwide.
2005 was the year that the company celebrated the 100 years from the period that circulated its first product.
Sinalco in Rodos island
Sinalco company began in 2005 her collaboration in the island of Rhodes, with collaborator Mr. Giorgos Mavrikos.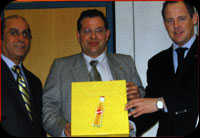 "The potential of the brand Sinalco on this holiday island is huge and people can't wait to drink Sinalco again", says Mr. Mavrikos.
The Sinalco products such us Sinalco Orange, Sinalco Cola, Sinalco Lemon Lime and Sinalco Tonic Water are filled for the gastronomy in bag-in-box at the moment. The syrup is filled in bags with aseptic machinery (made by Astepo, Italy). Sinalco will also be filled in PET bottles by a contract filler in Rodos this year.
In 2007 Mr. Mavrikos will also provide the Cypriot market with Sinalco.
The Sinalco factory property in Rodos has a size of 12900 square meters. On this property Mr. Mavrikos is also producing other drinks such as ouzo, vodka and gin.